In this brief interview for Tribute Magazine, readers come away with an idea of why I feel that travel is important for people all over the world.
To understand how my lifelong love of travel was born, you can read my new book, These Boys Are Killing Me. However in Sugar Hill Where The Sun Rose Over Harlem, my first book, I devote more detail to how I, a young black woman from Harlem ended up spending 1964-65 in Bregenz, Austria.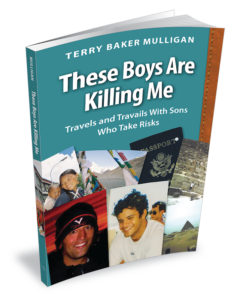 When you spend a year observing and interacting with people in a faraway land, it can change the trajectory of your life, as it did mine. I sailed across the ocean to a picturesque Alpine town, and everyday I lived my fullest life. If I wasn't studying or enjoying a fruit-filled strudel, or learning and practicing my German, I was hitchhiking, traveling, skiing, or traveling some more.
Any regrets? Maybe, sort of. The Cold War was at its peak, but over the four day Easter break, I didn't go North to Germany to see the Berlin Wall, like many of my fellow students. I headed South, hitchhiking to Barcelona through Italy and France. And truthfully, since I couldn't be in two places at once, I have no regrets about seeing new parts of Italy, France and an all new Spain.