Around 2014 or 2015, hoping to improve connectivity issues on my computer, I  dumped old documents and files. Among the clutter was a stash of email correspondence I'd saved from when my sons backpacked around the world through 37 countries on three continents. The oldest son left in April 2001. In August 2003, his brother took off in the opposite direction and stayed away one year, two weeks and one day. 
So, after rereading emails that varied from describing a lonely death on an Eastern European street corner, to hilarious Scottish buskers, Mt. Everest Base Camp 2, partyboy Bedouins, and little kids who first hustled Colin to buy candy, then stuck around to play beach soccer with him—I felt these missives were worth sharing.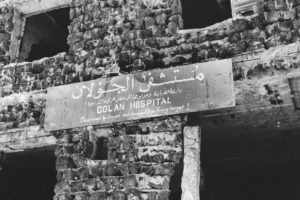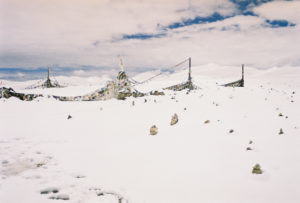 Bombed Hospital on Syria Israeli Border                        Snowy Pass in Nepal
During, and since their journeys, the world has changed radically: September 11th occurred while Brennan was in Egypt. The US has waged war in Iraq and Afghanistan and at home, we continue to endure domestic terror. Eight thousand year-old Middle Eastern cities that Brennan visited have been obliterated, along with hundreds of thousand of people. Repressive regimes rule many of the countries they traveled to, lived in and wrote home about.
By the grace of God, my sons returned home physically intact, but after living a stripped-down existence, with no responsibility or routine, it took a while to get their heads together. At one point, when I asked Colin about his plans, he told me, "All you need is clean water and a roof over your head." 
Both sons fortunately got back on track, so you can read These Boys Are Killing Me and laugh at the crazy, risky things young men do; or marvel at the wonders of our human experience. But you might also ponder how the world they described has changed.